In the SECURITON monitoring center, we provide comprehensive services for protection, supervison and remote operation of various buildings and technologies in 24/7 regime.
Thanks to our specially developed communication platform, we can integrate inputs and outputs from practically any technology from various manufacturers into our system and thus fulfill the diverse needs of customers in the areas of security, supervision, management, predictive management and optimization of processes or costs.
Replacement of physical guarding and service - COST SAVING
By applying a suitable combination of our services, we can replace the function of security personnel, doormen, front desk personnel, facility maintenance worker or technicians remotely, which brings significant financial savings to clients on operating costs.
Each customer solution is unique and we approach its design individually, taking into account specific needs, preferences and especially the regime of the object.
After receiving alarm signal our operators takes respective action according the character of given signal, either the nearest patrol vehicle is dispatched, a contact person is notified or a certain operation performed remotely.
Background and technological infrastructure
We operate the largest and most modern monitoring center with a professional technological infrastructure ensuring the security of your data and the availability of services.
One of the components of the infrastructure that ensures the availability of the services is the existence of a backup server of receiving ARC technology. Despite the fact that it is a key element of the entire system, only a few security companies have it backed up, which may be reflected in the unavailability of their services and, ultimately, in the security threat to their customers.
At SECURITON, we do not underestimate this area either, and in addition to the primary server on the cloud, we also operate a backup local server with a mirrored database, which will ensure uninterrupted monitoring of connected buildings and technologies even in the event of a certain malfunction. Regular testing and tests of the functionality of the backup solution remain a matter of course.
Thanks to the special emphasis on the duplication of the most important elements of the ARC system, we are at Securiton also prepared for various other adverse scenarios, such as failure of the Internet, electricity blackout, server failures, failure of the communication path, computers, display media, etc. This is ensured, for example, by a diesel generator and UPS, backup communication paths, backup display units, backup PC components, backup service. It goes without saying that processes are also defined for carrying out regular tests of outages and service restoration.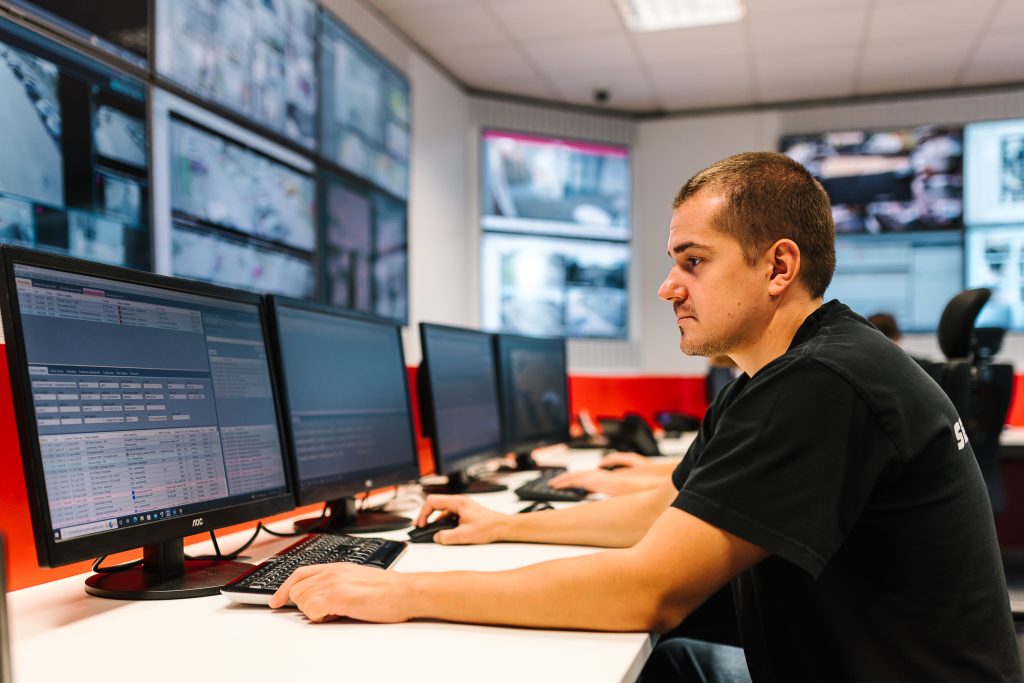 Supported and integrable technologies
Survaillance security system
Fire detection system
Camera system (CCTV)
Access control system (ACS)
Heating, ventilation and air conditioning (HVAC)
Parking systems, barriers and entry devices
VoIP and intercoms
Sound system
Lighting system
Integration systems for intelligent building management
Elevators
Diesel generators
Data centers, etc.